About Sabina Puppo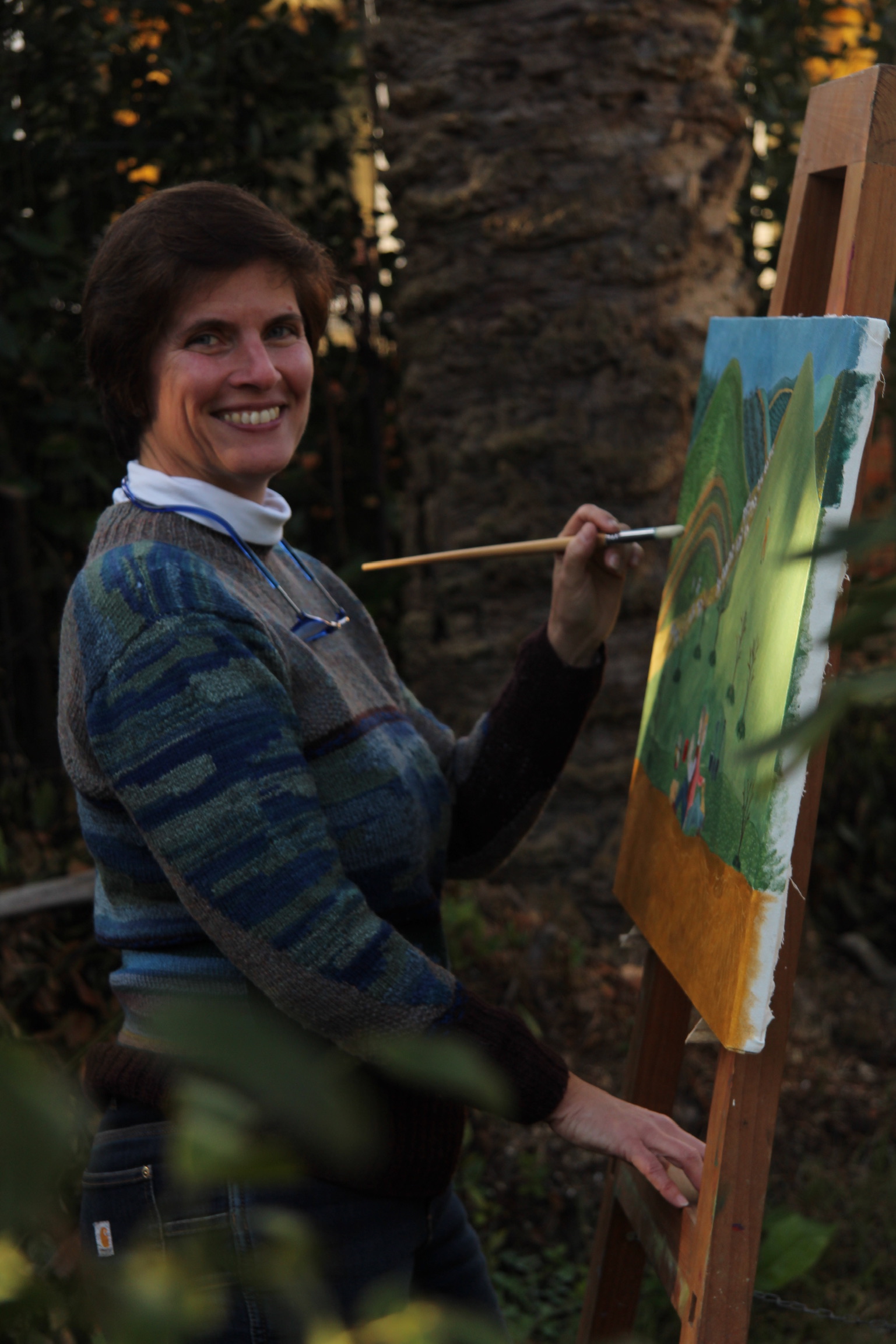 Sabina Puppo is an Italian-Uruguayan-American visual artist. Although Sabina is the seventh generation of Italian artists in her family; she is largely self-taught. Her oil paintings celebrate the rural landscape of places where she has lived, such as Pueblo Eden in Uruguay, and New England and the Virginia Piedmont in the United States.

All the characters have something to tell: they harvest what they grow, enjoy the hills, greet from the horse, walk by the sea, look at the stars and share a cup of tea or an apple. There are curious turtles, elusive jellyfish, thoughtful donkeys, strolling armadillos, guardian owls, athletic ostriches, attentive llamas, naughty hares, and friendly lizards.

She has exhibited her artwork in Uruguay and the United States. Her paintings are in private collections in Argentina, France, Italy, Japan, Germany, Canada and the United States.

Her wish: I hope you enjoy the paintings and the pottery as you get to imagine your own stories. I would love for a painting to bring up a pleasant memory or a smile!